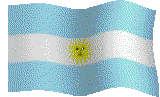 Being keenly interested in Argentina, I took notice recently while driving down Ocean Avenue in San Francisco when I saw the sign "Caffe D'Melanio - Argentinean Italian Cuisine." I dined there this past week, and wanted to review it. A quick glance at yelp.com showed inconsistent reviews, but mostly very positive. The establishment is both a coffee shop and deli during the day, and a restaurant and bar in the evening. It was named after the Argentine-expatriate owner Melanio Duarte, who passed away a couple of years ago, and seemed to live a very interesting life. I don't know if there is any Italian heritage connection or not; a person doesn't have to be Italian to serve Italian food, and certainly it is a very prominent culture in Argentina.
I noticed while quickly scanning the reviews, and from my own experience there, that's it's a difficult place to "review." It comes down to personal preference. I went on a weeknight at 5:30 PM, and we were the only ones there except for a person to two at the bar. It's a spacious place with a high ceiling, and well maintained, with a mixture of modern equipment and rustic art on the walls that reminded me of what I at least perceived to be South American. There was a type of monitor near one side playing oldies with the volume low at this time, with trivia, etc. I got the impression that they had been busy with coffee all day, and were making the transition to the restaurant part of the business. There was a bar near the entrance with big coffee blenders. They seem to cater to college students during the day, and there is a Wifi available.
I'm not familiar with "Italian-Argentinian cuisine," so I wasn't certain what items may have been Argentinian; but to me it looked like Italian and eclectic items (ex. Greek salad). Wine was available and they brought bread. I ordered the Chicken Pesto Ravioli and the other person ordered the salmon. My order was $11, but they have a nightly special which was about $6. I thought the homemade pomodoro sauce was very good, and the ravioli's were large and tasty. If you have a big appetite, then you probably should get an appetizer as well. It was pretty adequate food, although not a big menu.
Being a "politicophobe," I didn't care for the political statement(s) on the wall though. Then I had remembered when I scanned the article above, that the founder was a political activist who had fled to Brazil, then fled there apparently. Personally, I can't see a dime's worth of difference between far-right dictatorships and far-left dictatorships in Latin America. Anyway, what's the rule-of-thumb with strangers? "No religion and no politics." If this establishment was closer to places that I frequent more often, I would be more interested. I would like to go back to try their coffee. Basically, I liked it and its casual atmosphere. It looks like what you would think a cafe would appear like in Buenos Aires. It is like a little touch of the cone of South America.
.