Venetian nationalism is nothing new. Many of the founders of the Northern League were from the Venetian League political party, which has been integrated into the Northern League. This current effort is being guided by a party called Venetian Independence.
There are differing opinions of what a Venetian nation would look like geographically. Some want the entire territory of the old Venetian Republic, including places like Bergamo, others would like to see the "tri-Veneto regions, while others have stayed with the Veneto only (as here apparently). Of course, there's the possibility of a Venetian state expanding at a later time. The Venetian language is spoken or at least understood by two million people, mostly in the Veneto.
The Venetian League is considered a politically "right" group, while Venetian Independence is considered politically "left." To me, "left and right politics" are a nightmare... with the negative aspects of both always winning out in the end.. while the positive aspects always lose! I don't think we should take any side, but just wait to see what develops. What if a Venetian state did gain independence, and it later absorbs Lombardy, Piedmont, and Tuscany?
Venice votes on cutting ties with Italy

By Ella Ide - Agence France Presse - March 17, 2014

Rome (AFP) - Italians in Venice and its surrounding region are voting this week on whether to break away from the rest of the country and form their own state.

The online vote, organised by local independence parties, is not legally binding but aims to galvanise support for a bill calling for a referendum on whether the region of Veneto should split from Italy.

The new Republic of Veneto would be inspired by the ancient Venetian republic -- a rich economic, cultural and trading power which existed from the 7th century until its fall to Napoleon in 1797.

The Indipendenza Veneta party behind the bill told AFP the separatist movement was fuelled by the government's apparent inability to stamp out corruption, protect its citizens from a damaging recession and plug waste in the poorer south.

"We no longer want to be part of a country that has gone to the wall. Nothing works anymore," party coordinator Nicola Gardin said.

"Italy is weighed down by an enormous level of public debt, thousands of businesses have closed, we have lost count of the number of people who have committed suicide in Veneto," he said.

The region pays around 71 billion euros ($98 billion) in taxes to Rome, 21 billion euros more than it receives in investment and services.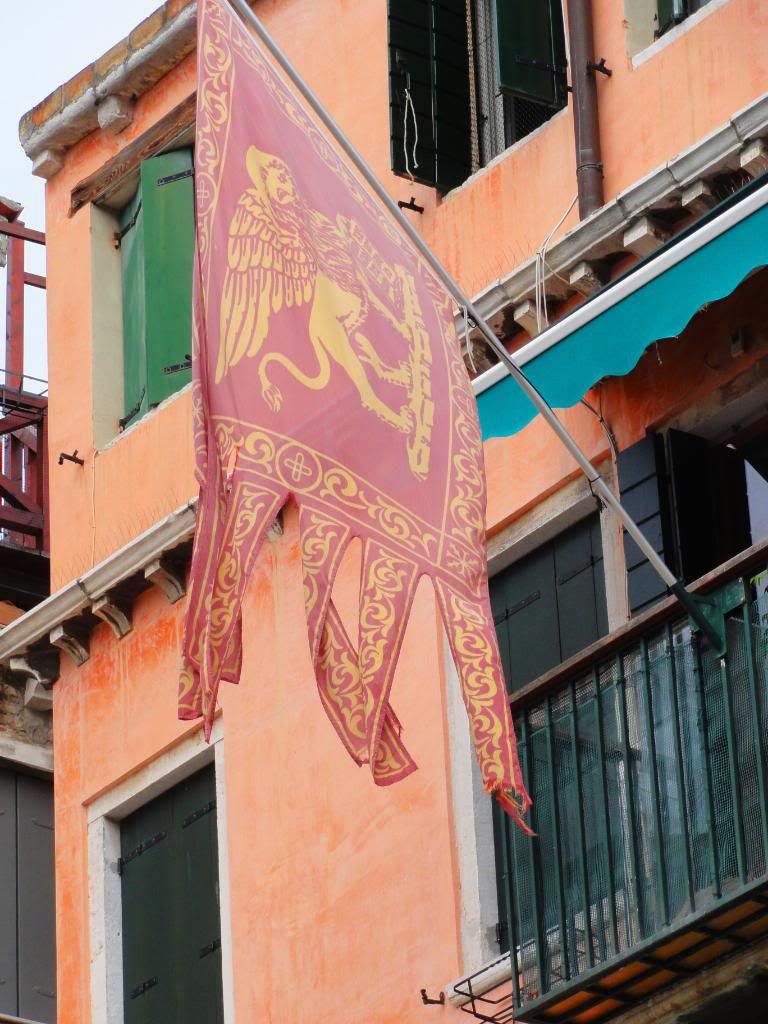 'Reconquering sovereignty'
The latest polls show that -- of the 3.8 million people eligible to vote in the region -- around 60 percent are in favour of independence.

Despite protests that an attempt to split from Italy could be unconstitutional, the governor of the Veneto region has told Italian media that secession is an option under international law.

"The push for independence comes from the people. It is a democratic request born of Rome's indifference," governor Luca Zaia told Liberoquotidiano.

Venetians will be closely watching independence movements in Scotland -- which will hold a referendum in September -- and Catalonia, he said.

"If Barcelona gets independence, Veneto could adopt the same method and get it too. We have knocked politely on the door of federalism, but it did not open. Now we will break down the door," he said.

The poll on plebiscito.eu asks inhabitants of historic cities such as Treviso, Vicenza and Verona whether -- if the new republic was created -- they would want to keep the euro and belong to the European Union and Nato.

Independents took to Twitter to urge others to vote, with some like separatist Alessio Morosin saying the region was "reconquering its sovereignty. We are at the point of no return!"

Organisers of the online poll, which opened on Sunday and closes Friday, said they expected up to two million voters to take part.

A large independence demonstration is then planned in Padova on Sunday, expected to draw hundreds of thousands of people.

"The history of the Venetian republic is not taught in schools any more, neither is the Venetian language. The state has erased our identity," Gardin said.

"The vote for independence is not just driven by economic reasons, it is also a bid to protect and revive our culture," he said.

.