Europe either changes or ceases to exist - Leader of Italy's Northern League party, Matteo Salvini



RT

While the Catalan crisis dominates the headlines, a similar story is breaking out in Italy – with the country's northern regions gearing up for a wide autonomy referendum. Can the vote succeed – and how will Rome deal with the results? We ask Matteo Salvini, leader of Italy's Northern League party.
Follow @SophieCo_RT
READ MORE:
https://www.rt.com/shows/sophieco/406084-catalan-crisis-referendum-italy/
*************************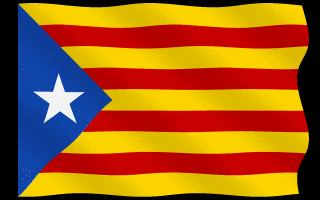 'Italy facing its OWN Catalonia: Referendums in Lombardy and Venice could TOPPLE EU'

ITALY could face its own Catalonia-style break-up with controversial referendums scheduled for both Lombardy and Venice.

Joey Millar - Sunday Express (UK) - October 5, 2017

This month the Lombardy region and the city of Venice will both vote on new powers of autonomy at referendums which are now taking on increasing levels of controversy.

Previously seen as a low-scale vote on local powers, the referendums are now experiencing symbolic overtones following last Sunday's Catalonian chaos.

Last weekend more than 800 people were injured by police as a referendum on independence for Catalonia was held - against the express wishes of leaders in Madrid and Brussels.

And now Italy is facing similar chaos with two referendums set to be held on October 22, although in these instances the votes are state-approved and will not face violent opposition.
con't....
*************************
Lombard autonomy referendum, 2017
Lega Lombarda
Roberto Maroni
*************************
Venetian autonomy referendum, 2017
Venetian nationalism
Liga Veneta
Luca Zaia
*************************
Spiritual man vs. Economic man
Globalism (bankers) vs. Nationalism (the cultures of the world)
The comments at the end of the two below articles reflect the changing opinion regarding the European Union as well as any. Unfortunately it took Europe being brought to the brink in order to finally comprehend what the EU is really all about.
https://www.rt.com/shows/sophieco/406084-catalan-crisis-referendum-italy/
http://www.express.co.uk/news/world/862249/catalonia-independence-italy-lombardy-venice-referendum
.