Viva Afritalia!
Story by Janice Winter
Early Italian immigrants – and, more recently, prisoners of war – brought a cornucopia of food, fashion, furniture, industry and ingenuity, as well as passion, perseverance and a tradition of family values, to our country. While we often acknowledge the role of the Dutch settlers, French Huguenots and British colonists in forming our nation, the significant contributions of the Italians seem to have been overlooked along the way. It's a great pity.
A trickle of Italians began settling in South Africa from as early as 1689. It was only from 1861, though, that they starting flooding into the country, as refugees from the Italian War of Independence. But rather than arriving as helpless victims seeking aid, they brought fresh ideas and skills and began developing our nation.
Italians have constantly pioneered new ventures in South Africa. In 1878, for example, Oreste Nannucci opened a small laundry in Long Street, Cape Town, and that was the beginning of dry cleaning in South Africa. The first soccer club, the 'Italia Football Club', was established in Cape Town in 1929 by Giovanni Perosino. In 1937, Umberto Pomilio and Giuseppe Raimondo started a paper mill, inventing and pioneering a process that's still used around the world today. Their company, the South African Pulp and Paper Industries Limited, is now known as Sappi. In the 1880s, a small community of Sicilian fishermen arrived in Langebaan, on the West Coast, modernising our fishing industry, importing motorised engines, setting up a fish canning industry and developing the area by building bathing facilities for leisure, and roads for the distribution of fish.
Many more of our central industries are peppered with Italian influence, and some iconic national symbols that we've taken as our own inventions owe their existence to early Italian immigrants. Some of our world-renowned Cape vintage wines are of Italian lineage and, yes, even our supposedly traditional and 'proudly South African' biltong is likely to have had its true origins not on the plaas, but in the Alps, as this method of curing meat has been used there for centuries.
During the Great Trek of the 19th century, Italian merchants followed the trekkers' oxwagons, selling groceries, gunpowder, pots and pans – virtual delis on wheels long before they became a trendy way of eating 'out' at home.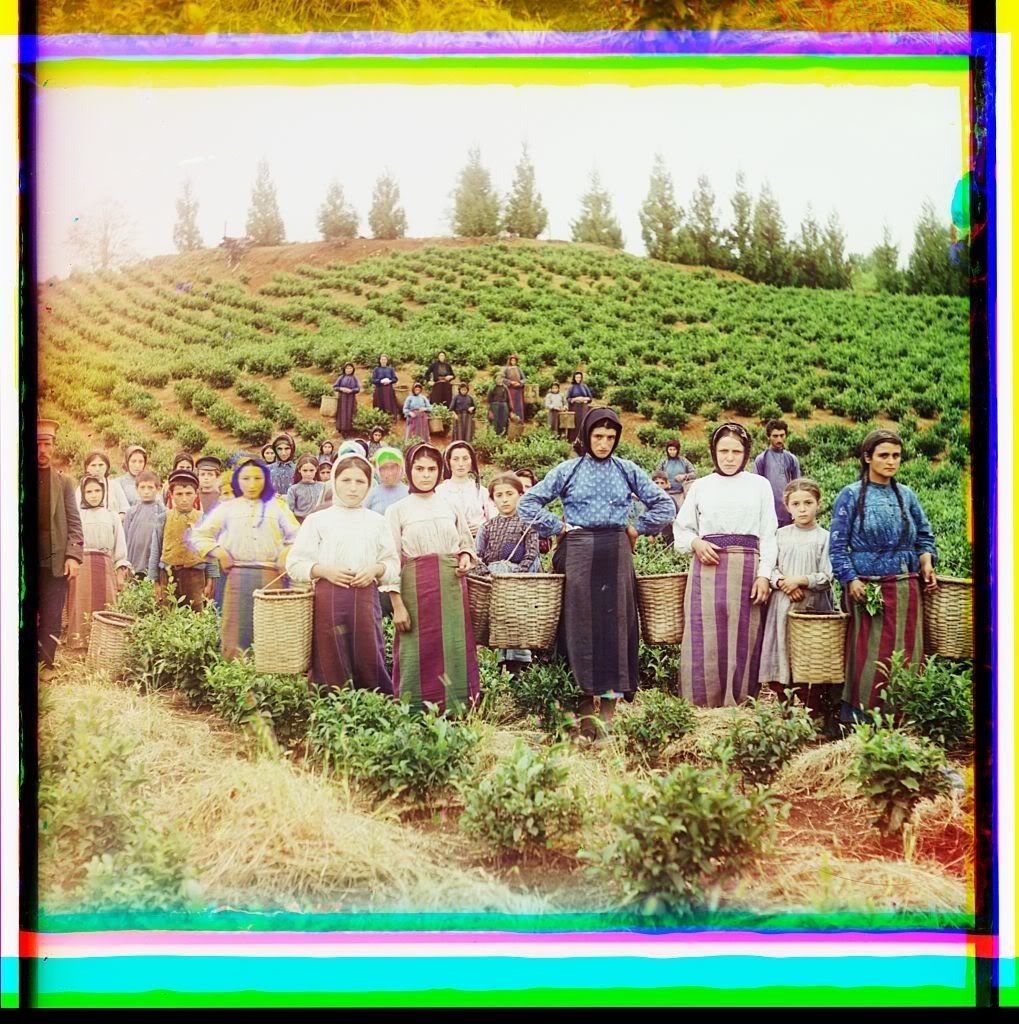 And, of course, no discussion on Italian food is complete without reference to pasta, especially the name that's in almost every South African kitchen cupboard today: Fatti's & Moni's. Luigi Fatti built a pasta factory in Johannesburg in 1912, after working as a grocer for several years. The Moni brothers (Giuseppe, Giacomo, Pietro and Roberto) were also grocers in Johannesburg and opened their own pasta factory which they then transferred to Cape Town. The two companies merged in 1920 to form the United Macaroni Factories Limited – not as catchy as the brand name we know today! Initially selling just egg pastas and ice cream cones, the company soon became a roaring success, diversifying their products and processing several thousand tons of grain every month.
But these men were far ahead of their time. It was only in the 1950s that most Italians began opening restaurants, in order to feed the many Italian workers who were rebuilding South Africa's railway lines. We now travel those railways, and drive over mountain passes, work in skyscrapers and worship in churches, oblivious to their origins and the creative characters who built them. Many dams and bridges throughout South Africa were masterfully constructed by skilled Italian artisans, despite appalling working conditions and rampant malaria. But then, perseverance and perfectionism characterise the Italians, who don't seem to enjoy anything in half measures.
Take Raffaele Monzali, for example. He was instrumental in constructing most of Natal's railways. He also brought fresh drinking water to the city of Durban, through his Shongweni Reservoir Dam project. It was he who broke a world record with the 59-metre-deep foundations he laid for the Umgeni Bridge – just one of the many bridges he built around the country.
The Berettas are another example. These were four brothers who immigrated to South Africa and worked hard constructing the railways in Pilgrim's Rest, Mpumalanga. Before long, though, one was the mayor of the town, and another the deputy mayor – good potential for a spaghetti western! These landmarks typify the Italian ability to start with little and work hard enough to leave a tangible legacy.
Italian builders, tilers, carpenters, contractors and engineers were also at the forefront of the South African construction boom in the early 1900s. From basic design and construction to the finer embellishments of terrazzo flooring, Carrara marble and mosaics, Italian influence pervades our architecture. In fact, many familiar buildings were designed and built by just a handful of highly prolific Italians.
Giuseppe Rubbi is without doubt the icon in this regard. Having completed a diploma in Industrial Arts at 16, he worked in several countries before arriving in the Transvaal to make a lasting impression on the South African landscape. Starting as a carpenter on the mines, he soon rose in status, building the military barracks on Robben Island (during the Anglo-Boer War) and many of the first skyscrapers in Cape Town. The Old Mutual, Sanlam, Southern Insurance and Cape Times buildings, as well as the Alhambra theatre and the Volkshospitaal (today the Cape Town Medi-Clinic), all carry his signature. Rubbi Road in Kommetjie, Cape Town, keeps his name on the lips of locals. He was one of many Italians who laid some of the most enduring foundations of our country.
When diamonds were discovered at Kimberley in 1867 and gold deposits in Barberton in 1882, foreign interest in South Africa exploded. The country was seen as a treasure chest of commercial opportunities and the world's largest market for dynamite. Italians once again seized the gap. Two men arrived with five cases of dynamite to start an explosives factory at Leeuwfontein, near Pretoria, which not only became the most important dynamite factory in Africa, but also helped establish the largest commercial venture in South Africa at the time. Another factory was soon set up in Modderfontein. Many Italians worked here, among them the so-called cartuccere ('cartridge girls'), who had the dangerous task, for 12 hours a day, of packing the dynamite cartridges in waxed paper. These workers lived in the vicinity of the Modderfontein factory, forming the first real Italian community and creating the suburb of Orange Grove in Johannesburg.
The discovery of diamonds and gold brought many fascinating characters to the country. Among them was Guglielmo Martinaglia, a minerologist who worked in Kimberley during the diamond rush, finding underground waterways and springs. He was invited to probe for gold in Roodepoort, Pretoria, and hit paydirt in only three weeks. In 1896 he obtained a lease for land at Zwartkrans. He laid explosives, attached them to the detonator, took cover and innocently pushed the plunger, hoping to find limestone. Instead, the explosion left an enormous black hole in the side of the mountain. Fearing that he'd demolished half
the hillside, he went to explore. It
turns out that Martinaglia had discovered, inadvertently, the astounding Sterkfontein Caves – now one of the major fossil sites in the world and home to the skull of 'Mrs Ples', an advanced humanlike ape creature, discovered in 1947 by Dr Robert Broom.
Italians have been part of our military history from as far back as the Battle of Bloukrans during the Great Trek. When the Zulus attacked the Voortrekkers, an Italian woman, Teresa Viglione, rode down to the Bushman's River, courageously risking her life to warn the Boer laagers and tend to the wounded. A carved marble tablet in the Voortrekker Monument honours her valour. During the next major conflict, the Anglo-Boer War of 1899, over 200 Italians formed the most renowned foreign legion to support the Boer cause, under the leadership of Italian cavalry officer Camillo Ricchiardi. This distinguished officer earned the status of hero as well as gentleman, writing condolence letters to the families of slain enemies and including any personal belongings found on the deceased.
But it was the Second World War that was of most significance, bringing a massive influx of Italians into the country as prisoners of war. They were used for very tough manual labour, quarrying the Outeniqua Pass from the hardest solid rock in the country, and constructing the Du Toitskloof Pass and the Orange River irrigation scheme in Upington.
Up to 96,000 Italian prisoners were held in Pretoria's Zonderwater, the largest Allied prisoner-of-war camp. This tented camp was grim and the Italian prisoners were demoralised, starved and far from anything familiar. But, once again, they rose above their circumstances. The enterprising prisoners transformed the barren camp into a thriving community, with 50 districts, 30 km of road, 20 theatres, 16 soccer fields, 22 dramatic societies, a large hospital, a chapel and an elementary school. They printed school textbooks, wrote and edited a weekly journal and taught 11 000 illiterate prisoners to read and write. They also set up a training centre where they taught mechanics, joinery, carving, physics, chemistry, painting, design and sculpture. Their artworks, toys, carved wooden boxes, rings, watches, wrought-iron handicrafts and furniture were so exquisite that local exhibitions were held and each worker earned a shilling a day.
Zonderwater established a new relationship and respect between Italy and South Africa. Indeed, thousands of Italians immigrated to South Africa in the 1950s, this time to influence, develop and transform our country, as they did Zonderwater. But what we celebrate even more than their many practical contributions is the passion for food, wine, art, architecture, industry, sport and religion, and the love of life in general, that they have fostered throughout our country. Viva l'Italia!
We would like to thank André Martinaglia and Maria Martinengo for the time and information they so generously gave for this feature.
[Pictures courtesy of the Italian community of South Africa (see link)]:
'Viva Afritalia!' on the Pam Golding Properties website