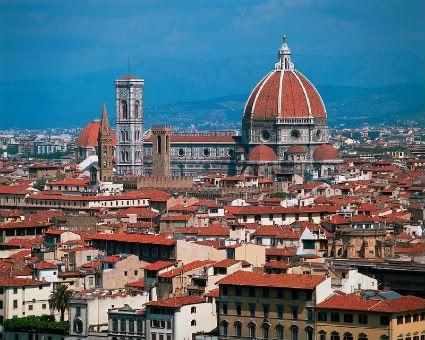 From September 2011 By Maria Shollenbarger - 'Travel and Leasure' - September 2011 [Appeared as 'Renaissance City' in T+L Magazine]
Some 500 years after the Medici left their mark here, a new generation of tastemakers and power brokers is breathing fresh life into Florence, Italy's old soul. T+L reports on the welcome dose of contemporary culture that's reinvigorating this Tuscan city.
We may as well start by calling this what it is: a sort of love letter. It's of course not the first penned to Florence, famously one of the world's more love-letter-inspiring cities. (For rather more accomplished paeans, please see Forster, Stendhal, Lawrence, Shelley. And you might also check D, for Dante.) Florence's CV is virtually unmatched among destinations: it is the birthplace of modern poetry and merchant banking, the locus of a robust share of the most important architectural and artistic monuments of postmedieval times. In more recent ones, it has been a temporary home to an equally robust share of American college students, who come to immerse themselves in, and perhaps be irrevocably changed by, Italy's cultural endowments and profligate, heart-constricting beauty. I was one of them; maybe you were, too. But whether you first see it at 18 or at 68, Florence tends to imprint itself on you in a series of visual mnemonics: the sedate, rosy curve of the Duomo; the sylvan fairness of Botticelli's Primavera; the cypresses like black-ink brushstrokes on the hills near San Miniato—single components which, to paraphrase Walt Whitman (who, sadly for him, never laid eyes on this city), contain numinous multitudes.
Definitely lovable. But is it livable? Or, more precisely: living? Alas, that is a more complex discourse. Milan is virtually defined by its relentlessly contemporary fashion industry. Rome is kept current by maintaining, after two-odd millennia, its status as a political seat. Even gloriously moribund Venice has conspired to focus the attention of the 21st century's great and good on itself for a few months each year, with twinned Biennales of art and architecture and a film festival.
But with mass tourism generally doing more damage than service to both its resources and reputation, and citizens feeling disenfranchised by a city they perceive to be managed more for visitors' benefit than their own, Florence has run the risk of becoming a hostage of its own patrimony—a hermetically sealed monument to, well, its many monuments. Città d'arte, yes—and not much else.
Change is in the air here, though. After reaching a collective sense of essere stufi (being fed up), citizens from across the spectrum are waking up to the potential of a Florence that's more than simply the sum of its beautiful parts. They come from private and public sectors: civil servants, businesspeople, and members of the founding families, along with artists, hoteliers, and curators. All have a stake in moving the city forward along social, civic, commercial, and cultural lines, with an aim of helping Florence recapture the title of contemporary hub, some six centuries after first holding it.
Foremost among these agents of change is Matteo Renzi, Florence's charismatic 36-year-old mayor, who took office in 2009. It's hard to think of another European politician who enjoys such uniform approval across such a broad demographic and partisan swath. (The enthusiasm with which he's name-checked at both working-class bars around Piazza Savonarola and dinner tables presided over by scions with 900-year-old titles recalls the fairy-dusted cachet Obama possessed in his "Yes We Can" days.) "We've been a bit asleep to our own potential," Renzi says when we meet one afternoon in late April in his magnificently frescoed office in the Palazzo Vecchio. "And also to one important imperative: you can't organize a city like a museum. We have to create every opportunity for citizens to be engaged with and proud of [Florence,]. As for the tourists, you have to give them more, and better, reasons to come back."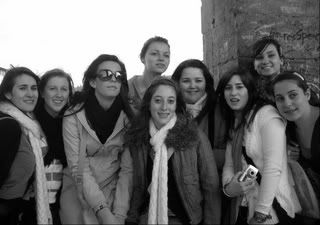 Renzi's wide-ranging plan for improvements reflects his commitment to both groups. To wit: Via Tornabuoni and the Santo Spirito and Pitti piazzas became pedestrian zones in June, creating veins of calm in some of the city's most congested sections. Millions of euros are being allocated to the rejuvenation of the Arno riverbanks and, next year, to the Cascine gardens at the western edge of the city. Museum programs and hours are being revised, with some institutions granting free admission on select days to residents and most remaining open until 11 p.m. once a month. This commenced last spring at the Palazzo Vecchio, with the nighttime circumnavigation of its walls, known as the camminamento di ronda, an instant hit (one that, Renzi notes, earned the city almost $17,000 in the three days prior to our meeting alone). And after an almost 20-year delay, the Firenze Card launched in March; it costs $70, is valid for three days, and covers 33 of the city's most important museums. (By the end of this month, Gucci will add another to the city's roster when it inaugurates a museum celebrating the history of its illustrious brand, in the Piazza della Signoria.)
Then there is Le Murate, a 15th-century former monastery on the Via Ghibellina, which through public grants has reopened as an arts space comprising galleries, a café, and administrative offices. The brainchild of town alderman for culture Giuliano da Empoli, Le Murate's public areas go by the acronym SUC, for Spazi Urbani Contemporanei; the idea is for it to serve as a social nexus for emerging artists and those who are interested in them—Italian and international, local and tourist alike.
Away from the Palazzo Vecchio and the official ministrations of civil servants, hoteliers and restaurateurs have tapped into a sense of the city's elevated potential. Though most have strictly local roots, one notable opening by an American hotel group constitutes a major vote of confidence. The St. Regis Florence made its debut in May on the site of the old Grand Hotel Firenze, in the Piazza d'Ognissanti. Some of its 100 rooms and suites fly (in perfectly tasteful fashion) the Medici-inspired flag of opulent silks and velvets in royal-ecclesiastical shades; others are rendered in a gorgeous muted palette. St. Regis is a hotel brand on a roll, and much strategy goes into the selection of its locations. Its arrival here, now, is a direct result of what St. Regis brass is actually calling Florence's "second Renaissance."
At Il Salviatino, just up the hill toward Fiesole, the traditional hospitality model is turned neatly on its head by a staff of Service Ambassadors—driver, butler, waiter, guide, and concierge rolled into a single, nattily-dressed individual. They've been met with mixed reviews, as has the hotel's erratic décor: at times admirably tasteful (as in the beautiful double-height, wood-paneled library), at others less so (hanging old-master reproductions from metal chains, parallel to the ceiling in the restaurant, defies explanation). Thank goodness the terrace, with its white sofas and views of the villa's gardens, is a delight.
Back in town, just off the Piazza della Repubblica, is a discreet jewel, Palazzo Vecchietti: more residence than hotel, tailor-made for the creative classes seeking low-key live-work space and privacy. There's no lounge or bar, but all rooms have stocked kitchens and working and sitting areas; and all are prettily modern—the handiwork of local designer Michele Bonan, whose imprimatur of artfully contained flamboyance is instantly recognizable.
.